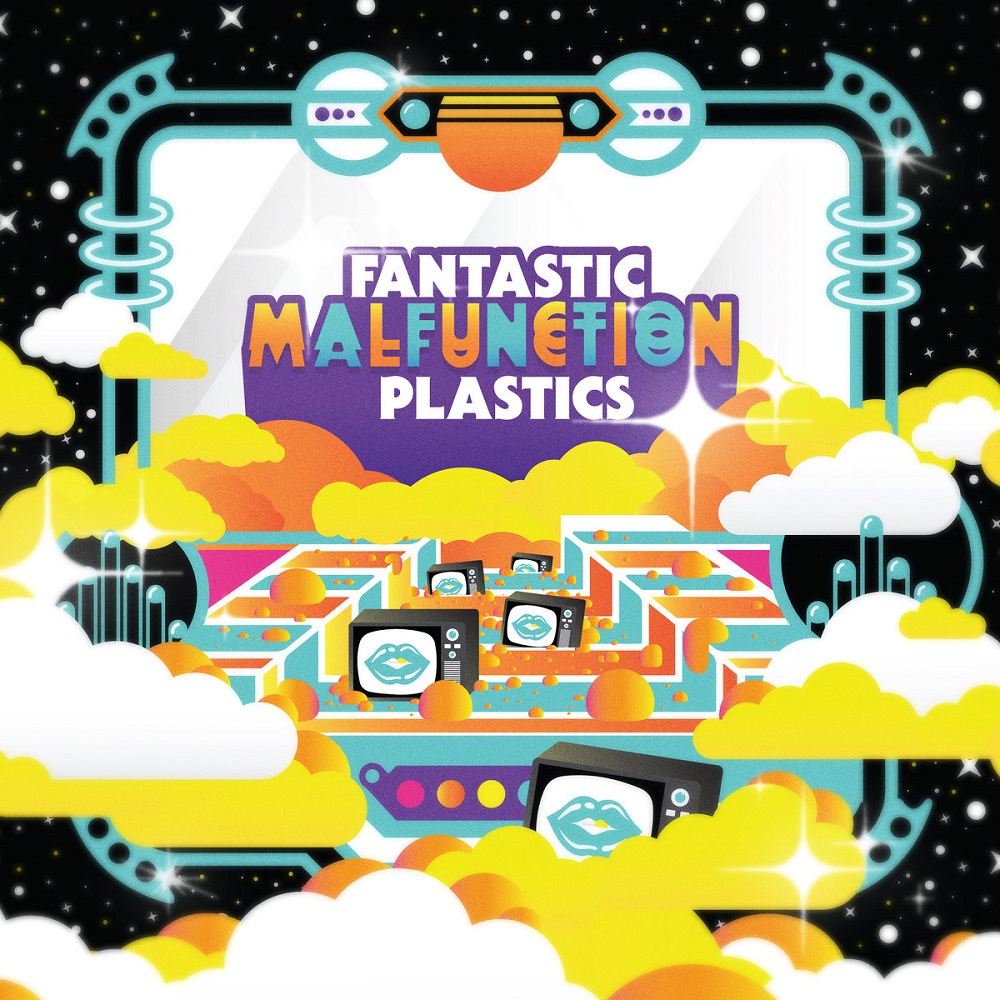 The Fantastic Plastics
Malfunction
"Quirky," "infectious" and "fun" – adjectives used rarely, if ever, to describe the sweat-soaked, hard-core collectives dripping and spewing from stages on the traveling national Vans Warped Tour. But, that's the exact unique distinction earned by The Fantastic Plastics when the retro-style, pop duo broke out on the iconic cavalcade in 2017 – while promoting their acclaimed Invasion EP. This month, the Illinois-based, synth-driven darlings return with their long-awaited full-length follow-up, Malfunction.
Recorded in the Plastic's futuristic home CoCo Beat studio, Malfunction represents a tag team production effort between official members, songwriter / guitarist / vocalist Tyson Plastic and songwriter / keyboardist / vocalist / fashion designer Miranda Plastic, along with semi-official, non-touring member, Dylan Plastic (aka Chicken Burger Disco). Adding authentic big league cred, the record was mixed and mastered by Josh Hager (Devo, The Rentals).
Described by the Plastics themselves as oozing "spastic analog synths, frantic guitar hooks, and paranoid vocals," Malfunction is guaranteed to wake the B-52s-loving, Gary Numan-craving spirit animal that sleeps within all good, God-fearing folks.
Prior to the record dropping officially this month, the Plastics already had released eye-catching videos for three toe-tapping tracks – the Buggles-flavored "Disintegration," the hooky, riff-laden "Telephone" and the Coleco-charged "Perfect Strangers."
The initial three singles certainly succeed in scratching one's synth itch sufficiently. However, it's the seductive allure of "Code Red Cola" that sizzles best, as Miranda confesses confidently to having, "Sugar on my mind. Sugar on my tongue. Dripping from my lips. I know you want some." Wow, now that's some straight up, old school sizzle-factor, for sure. If done just right, I'd wager a bet that a video for this one truly could launch these two kids into the next dimension.
Artistically, the Plastics are sneaky little devils. While the lyrics and brief acoustic guitar intro to "Bad Day" suggest a less than gleeful stylistic "left turn" for the band, at the :27 mark, you start to get the impression that they might be pulling one over on us. And then, at :40, it becomes crystal clear (as we become drenched in angelic "Ooo la la las"), that the tune ain't no "downer" at all. It's actually a freaking pop masterpiece – arguably the Plastics' most "fantastic" tune to date.
In sum, by preaching from a pulpit in pop's past, The Fantastic Plastics succeed (once again) with Malfunction, in creating a fun, fresh-sounding record that reaches far into the future.
---