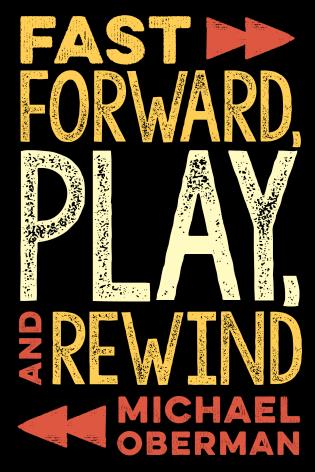 Fast Forward, Play, and Rewind
Michael Oberman
Backbeat Books
Here I am, a music critic, and I get to criticize an even bigger music critic. Cool. This book collects the combined writing of Michael Oberman and his recently deceased brother Ron. Both wrote for the Washington D.C. Evening Star, and both were prolific and active in the golden era of rock and roll from 1967 to 1973. Pre punk, pre hip-hop, and pre digital, this was the heyday of mega groups few young people today recall: The Byrds, Paul Anka, The Beach Boys. These reviews are all rather concise and don't always discuss music. Other topics include the band's background, influences, and plans, all written in the short staccato style good journalism prefers. Not interested in Paul Anka? Flip over to James Taylor or The Young Bloods. Hang out with Paul McCartney or David Bowie. There's more than 100 articles to choose from, covering Chuck Berry to Patty and the Emblems. Yeah, I never heard of her either, but now I know a bit of her story.
All these reviews were penned between 1967 and 1973. Most are based on first-person interviews, but some are more distant, like a discussion of a minor Beatles controversy or The Washington Post's take on rock and roll in general. We hear about concerts gone wrong: a ticket price increase at a big venue resulted in a boycott, but the show went on to an audience of 20. We hear the juicy details of band breakups and hit musicians inexplicably shifting style and losing their audience. It's just like your family, just more famous.
Bracketing the reviews are many pages of "Musings" wherein the author speaks of managing bands and the friends he's made over the years, and offers some personal takes on music, his role in it, and why anything at all exists. The stories are well-written, and I've read enough of musical business horror to say this guy sounds straightforward, loves his clients and the bands he sees, and relished his role in the trade. Yes, bad days and bad deals pop up, but that's the game. Here's a chance to hear about the lives of the bands that were good, but often not Rolling Stone good, and the people that adored them. It's something human we can all aspire to reach.
---