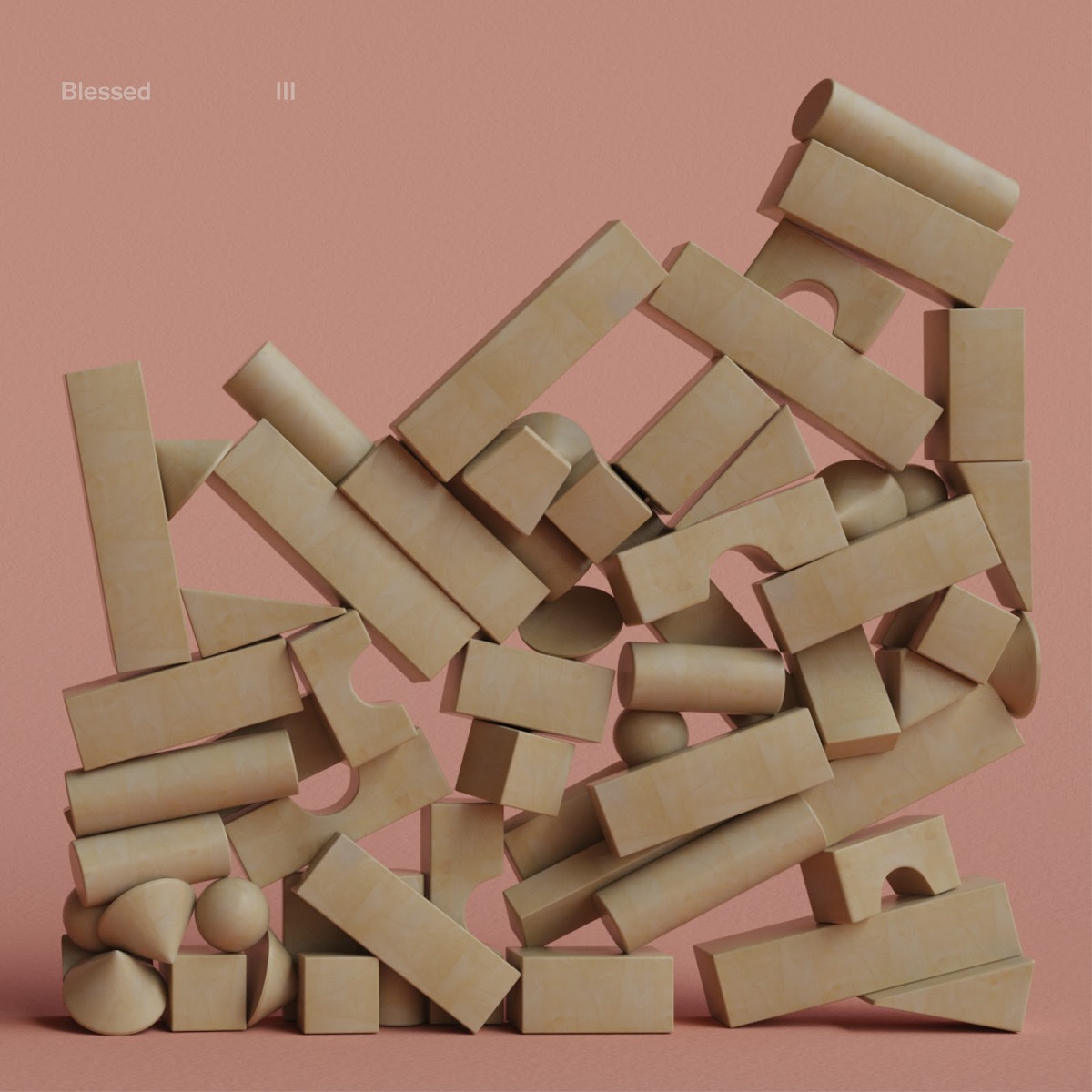 Blessed
iii
Flemish Eye
There's something so enjoyable about listening to a young band stretch out, experimenting with different influences and creating something completely new out of them. Canadian four piece Blessed ably seam many disparate parts into their songs, never in a showy or ostentatious way, but in a manner that makes the listener think that that's the only way that song could have been constructed. Blessed are also able to balance the melancholic and moody with the exhilaration and power of a great riff or rhythm section. This balance and ear towards dynamics is what makes the band's newest EP, the four song iii such a compelling listen.
At over four minutes long, the songs have space to breathe and highlight the dynamics and changes within each piece. Featured single "Structure" opens with a driving bassline and vocalist Drew Riekman's yearning, searching vocals, somewhat reminiscent of a subtler Killing Joke. The song then transforms into a lush, pensive crawl, recalling the Comsat Angels' "After the Rain" with subtle electronic touches. After lulling the listener with this melancholia, the tempo picks up, ending the song with a driving, evocative post-rock riff. "Centre" employs Gang of Four angular guitar and chorus work before evolving into a Drive Like Jehu/Jesus Lizard/Fugazi off kilter rager. Even the melancholic slow EP closer "Movement" features contrasting chiming guitar tones, hinting at hope and release.
Blessed masterfully pulls off a complicated trick on iii, managing to blend contrasting influences and tones into a unified whole without succumbing to the eclecticism for eclecticism's sake trap that could mark some of the '90s "Math Rock" bands. Hopefully the band will drop a longer release soon, giving them more space to work with to display their knowledge of spaces, textures, and moods.
---