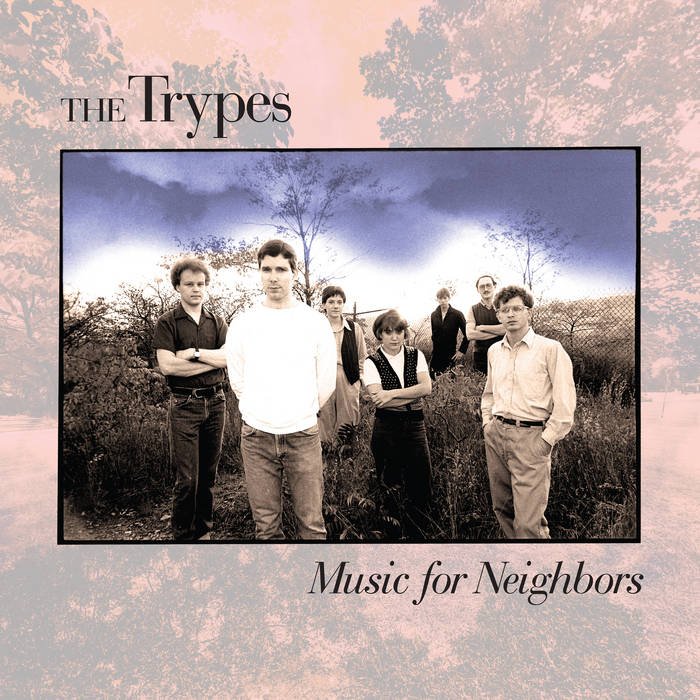 The Trypes
Music for Neighbors
Pravda
Music for Neighbors is a welcome blast from the past. The Trypes were something of a New Jersey post-punk super group, or would have been if they had formed after The Feelies and Speed the Plow had made a name for themselves. In fact, the Trypes were the incubator from which the hypnotic jangle version of the Feelies and the folk-styled indie rock of Speed the Plow were hatched. Music for Neighbors collects the Explorer's Hold EP (their only official release) along with complication tracks, studio demos, and live tracks.
I originally came across the Explorer's Hold EP when I was searching for more music by The Feelies. Bill Million, Glen Mercer, Stanley Demski, and Brenda Sauter were all part of the group at the time. They spun off from the Trypes to start the second run of The Feelies. The previously unreleased material features future Speed the Plow members John Baumgartner, Toni Paruta, and Marc Francia.
The demo recordings include some really interesting tunes. "Belmont Girl Is Mad at Me" is a small slice of psychedelic paranoia suggesting John Cale and the Albion Band jamming in a psych ward. "Force of Habit" feels a bit like an early Talking Heads number. The three tracks recorded at the Bottom Line in 1984 sound like a soundboard bootleg. The sound may be raw and murky, yet the energy of the performance is testimony that the Trypes must have been a blast to see live. The final two tracks, "Running On" and "Dark Continents," were recorded during the band's brief 2017 reunion and are far folkier than the earlier material.
As an old fan of the Trypes, I'm thrilled to have all this material easily accessible again. I hope Music for Neighbors will give new generations a chance to discover this quirky bit of New Jersey rock history.
---