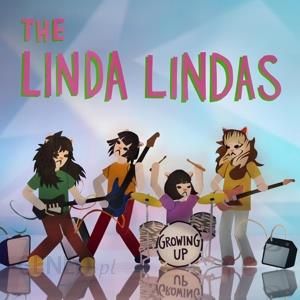 Linda Lindas
Growing Up
Epitaph
I find it cringe inducing when people my age get on about how no one is making good music anymore. They generally add in something about the kids today having no soul or being too obsessed with TikTok to know what "real music" is. This is complete bullshit of course. It's the same shite our parents said about our music. If you don't believe me, check out this cool new record by Linda Lindas, a band of Los Angeles teenagers!
Listen to the opening track, "Oh" and tell me it doesn't rock. The snappy power pop tune has churning guitars and lyrics about teen angst and self-doubt. "Oh when I say something, I wish I had shut up. And when I try to help, I always screw things up." Don't we all feel like this sometimes? I certainly do.
Growing Up is probably the best record about being in that liminal space between adolescent and adult since U2's debut, Boy. A lot of Linda Lindas songs are about self-doubt. "Talking To Myself" takes on the universal problem of our inner voice giving bad advice. The Lindas sing, "We're all talking to ourselves. About things we cannot help. So talk to me because I'm talking to myself." "Fine" is a driving punk anthem about not being listened to and having problems ignored. I like the levity of "Nino," a song about a cat that has a Shonen Knife vibe.
The song that brought the band to national attention is "Racist Sexist Boy." Their performance at a Los Angeles Public Library event was raw punk outrage. Their put down of the doofus resonates with anyone who has had to deal with casual racism and sexism in their daily life. A lot of us screamed along to the video. The tune is raw, primitive punk. The song is four young women in LA turning their anger into power.
---