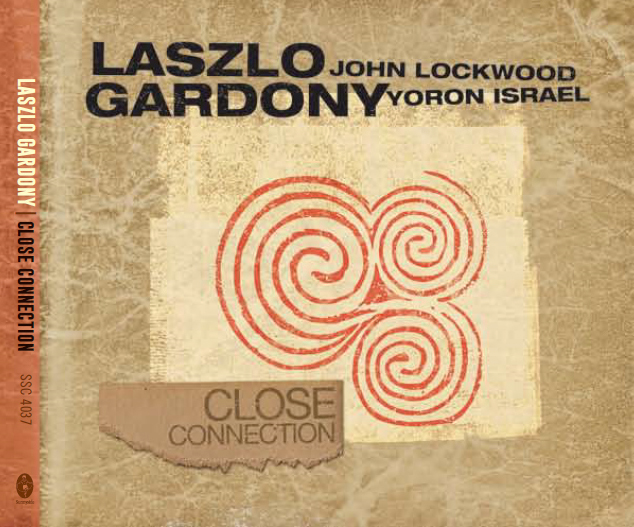 Laszlo Gardony
Close Connection
Sunnyside Records
Laszlo Gardony is revisiting inspirations from his youth on his new album, Close Connection. On the one hand, Gardony studied composition at the Bela Bartok Conservatory in Budapest. Bartok's influence is all over this record in Laszlo's use of Hungarian folk melodies and scales (just like Bartok did). The other influence Gardony is working hard here is his love of prog rock bands like King Crimson, Emerson, Lake and Palmer, Atomic Rooster, and Can. Laszlo isn't hanging out behind a bank of synthesizers or wrestling an electric organ like some of his heroes. What he is doing is bringing the energy and excitement of prog to his acoustic jazz trio. He calls it, "New Prog Jazz."
That mix of prog energy and Central European folk influence dominates the first half of the record. "Irrepressible" charges at you with melody, dissonance, and high energy. "Strong Minds" is jazz with a heavy backbeat, and "Cedar Tree Dance" rocks out on some New Orleans grooves.
The second half of the disc features more relaxed, introspective fare. "Savanna Sunrise" takes things to a meditative place with melodies played on melodica and kalimba. The trance-like groove feels a bit like Augustus Pablo. I wouldn't call the collective improvisation "Walking in Silence" mellow. It's more of a three-way prayer to the creative spirit. The quiet piano interlude of "Hopeful Vision" leads to the kinetic jostling of "Midnight Run," and "Cold Earth" closes with another collective improvisation on folk themes.
Close Connection is a fun record. It is also a great record to use to convince a headbanger to give jazz a chance.
---