Corin Tucker Band
with Ideal Forms
Mercury Lounge, New York City • September 27, 2012
May Terry
The Mercury Lounge, located on the southern fringe of New York's Alphabet City, is symbolic of this live event by The Corin Tucker Band (CTB). About 20 years ago, the Mercury Lounge stood on the east fringe of Houston Street, a small and dingy, but popular, dive in the middle of a raw and gritty neighborhood where the only thing that would bring anyone there besides the great music at the lounge was New York's famous Katz's Deli just down the block.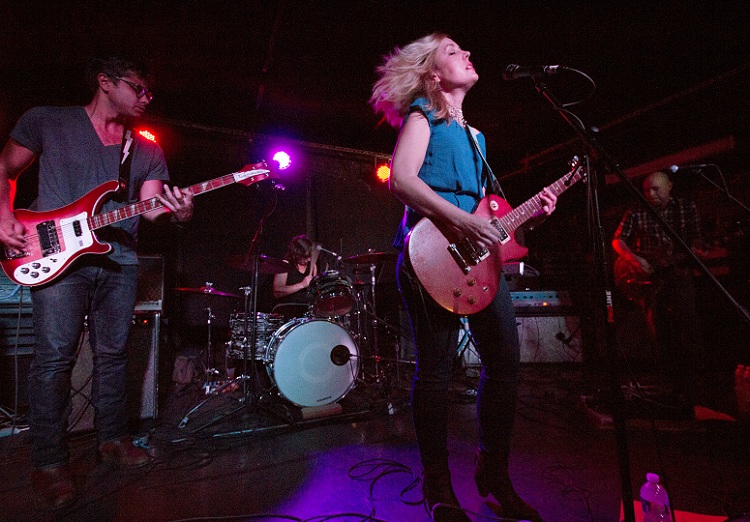 Over time, as with many neighborhoods in this area, gentrification set in, with ritzy restaurants and storefronts popping up and attracting a more mature, urban crowd. But at its core, the edginess still prevails in these streets, and the Mercury Lounge still stands as everything changes around it. It's against this backdrop that ex-Sleater-Kinney riot-grrl Corin Tucker roared in and defiantly asserted onstage and in sound that yes, it's possible to grow up and move on but still keep the gritty and edgy core of who you are.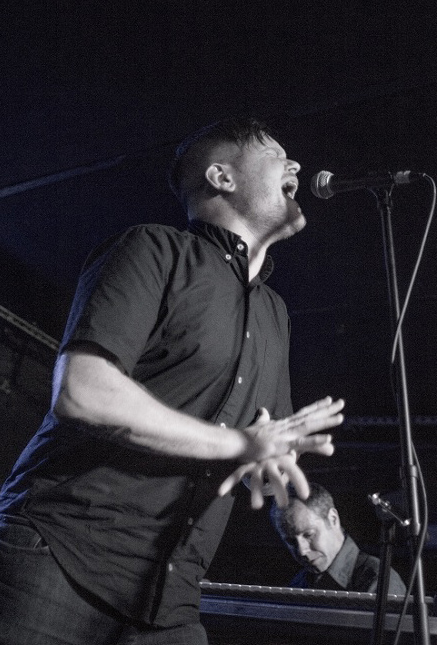 Before CTB, Brooklyn psychedelic punk band Ideal Forms opened up with a set that was both musically and visually intriguing. Lead vocalist Dave Grant displays spastic mannerisms of hand-wringing, and a hand placement so high on his chest that it almost resembles throat-clutching. Grant conveys flat-lined melodies that, at times, feel more like a sung dialogue. Maybe it's the chill in the autumn air, but there is something curiously infectious about the distanced feel of Ideal Forms' music. They're currently recording an album, and one that may be worth a closer listen when it's released.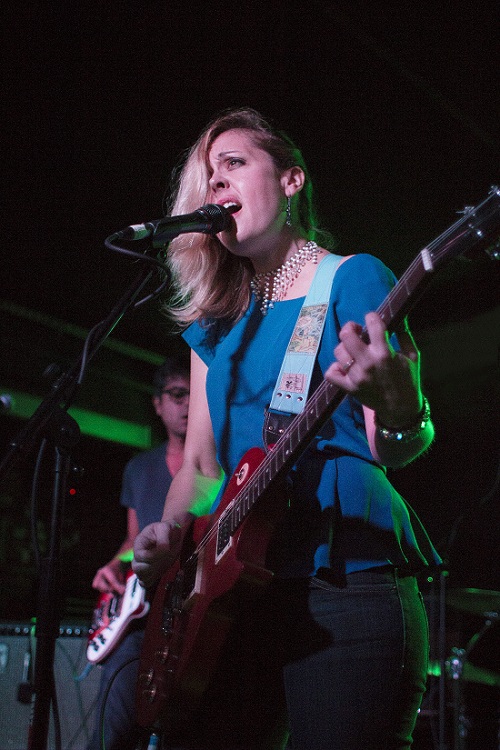 With more original material to draw from, CTB chose a setlist that sustained an energetic performance from start to finish. Most songs were from their latest album, Kill My Blues, with the more hard-driving tracks from 1,000 Years, like "Half a World Away" and "Doubt," pulled into this set. You won't hear the more soppy songs like "Miles Away" (originally written for, and pitched to, the soundtrack for one of the Twilight movies, but kept on the album after it was turned down). The songs in the set instead were a steady stream of musical adrenaline to keep us riveted and engaged.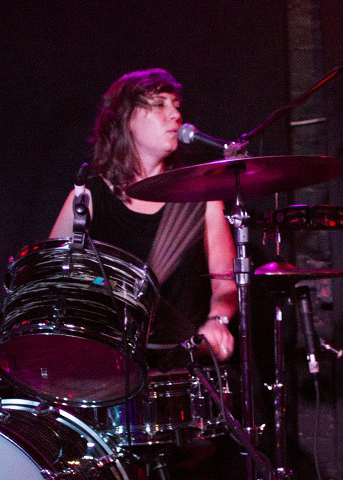 Tucker's powerhouse voice, like her lyrics, is ragingly provoking and better than ever. The band also appears more comfortable playing together than on their last tour two years ago, most notably with great drumming and backing vocals from Sara Lund. S-K fans can shoot me, but I refuse to make comparisons to Janet Weiss. Lund's assertively syncopated drum beats clearly underscore the band's energy on Kill My Blues. Along with Mike Clark's rounded bass lines, and Seth Lorinczi's keyboard and guitar melodies, CTB becomes one big ball of musical synergy. As far as I'm concerned, they should have imprinted "ctB" (with a capital B) on their merch T-shirts, because it's the combination of all four musicians that made this live event go as well as it did.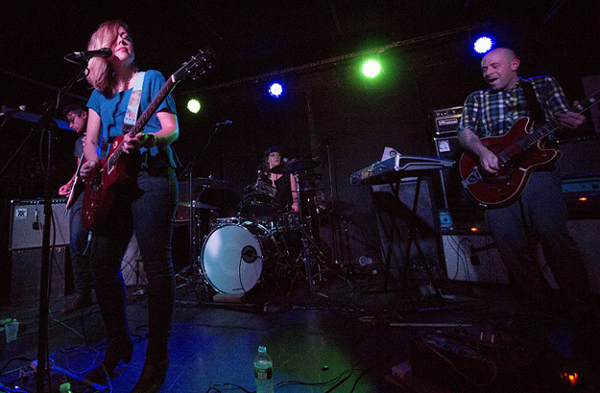 Set highlights included the title track, with its catchy syncopated licks, and "Groundhog Day," Tucker's charged wake-up call from complacency during a perceived plateau of feminism. Toward the end of the set, Tucker dedicated a song to NYC as the band played "Joey," a tribute to legendary punk rocker Joey Ramone. "Neskowin," the first release from Kill My Blues, brought wails of cheer from the crowd, as did the last song in the set, "Doubt."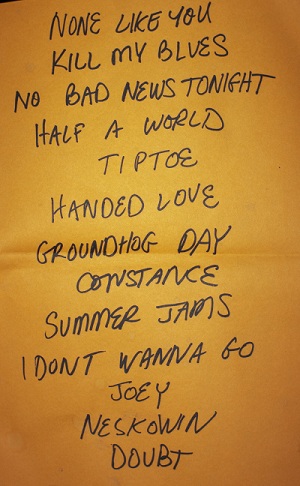 Many fans were disappointed when Sleater-Kinney announced its hiatus in 2006. Admittedly, I was one of them, but similar to Wild Flag, as I noted earlier this year, The Corin Tucker Band is coming into its own sound. From what I hear on Kill My Blues, it's apparent that Corin has a wide landscape of themes to express through her lyrics as she continues to enter new phases of her life. CTB also delivers a live show that is sure to please, especially in the small and intimate venues. From what I heard that night, the experience is a satisfying rush to my musical senses and I can only hope for more.
So, Sleater-Kinney fans: just drop the yearning for the Riot-Grrls of yesteryear and move forward. Think of S.E. Hinton's coming-of-age novel, That Was Then, This Is Now. And now is a pretty good time.
Corin Tucker Band: http://corintuckerband.com ◼
---