Merchandise
Atlantic Nightspot; Gainesville, FL • April 9, 2013
Matthew Moyer
In another (not too distant time), a Merchandise show would be heralded by the likes of Tony Wilson or Alan McGee screaming at us to WAKE THE FUCK UP, Stone Roses or Echo and the Bunnymen-style, and that this is the real deal. And indeed, there were so many points during their Gainesville set where I felt myself on the verge of a swoon. Merchandise's recent album, Children of Desire, was deeply romantic music, and played live with total abandon, well, it's the kind of thing that can make you fall in love with guitar music again. Were there hints of Morrissey at his early '90s best? Yes, there were, as was a lingering whiff of The Chameleons. It was that kind of a night.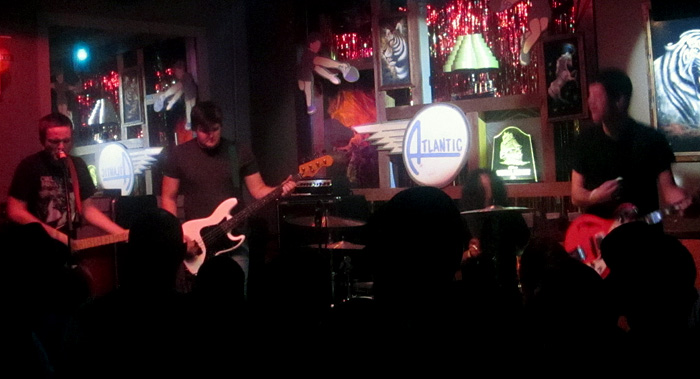 Merchandise is that rarest of Florida music phenomena, a hometown band on the rise that everyone doesn't hate the fuck out of. So many musicians that I know have stories of this or that member of the band who let them crash at their pad, booked them a show, etc. And the various members of Merchandise have logged serious time in the deep Florida underground, with other projects like Cult Ritual, Church Whip, Volcanic Slut, and Bloodwave. Indeed, they treat these "side" projects (a somewhat unfair designation) as equally important to the main entity. Even stranger, it's all quality music, and it's all being released at an astonishing rate in stark defiance of marketplace maxims.
But does it rock? Dude, yes it does.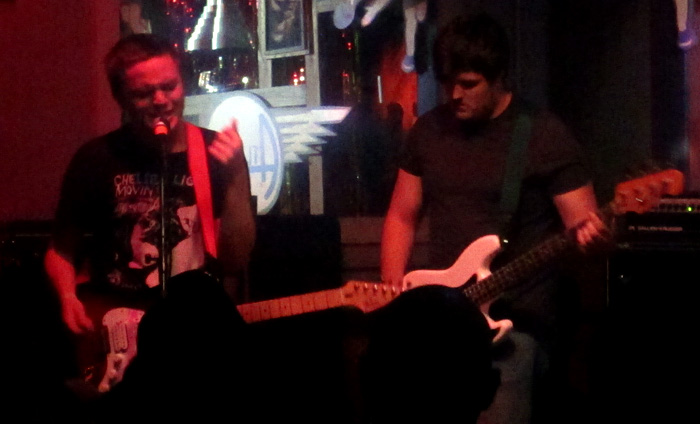 Three of the best songs from Children Of Desire form the jeweled spine of the set. "Time" and "Become What You Are" are the undisputed highlights of the night. Everyone in the room gets all choked up and starts slow-dancing with themselves as these numbers unfold, and they're HUGE songs. These are the missing pieces from '80s soundtracks that Richard Butler and Ian McCulloch are fucking kicking themselves for not writing, with choruses made to be scrawled on sweaty love notes. God! They close the night with a number off the new album, Totale Nite, mastered by Sonic Boom (points for rock history knowledge), on Night People Records – just the fact that they're still releasing records on smaller, passionate labels over "indie" giants is somewhat a statement in itself – and it's a mindfuck. Imagine the Smiths crossed with FunHouse-era Stooges. It's a jagged mantra, building without cresting, complete with their own Steve Mackey-esque sax player. Intense.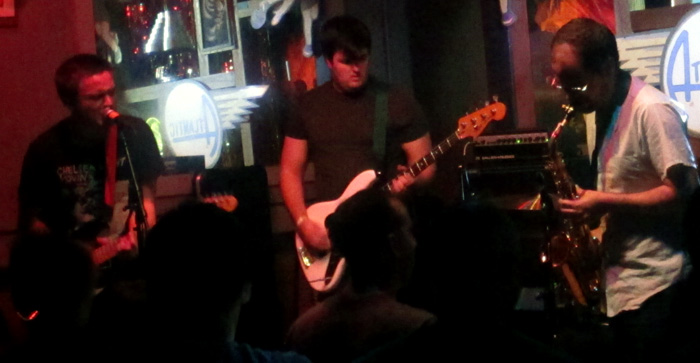 But did you ever get the feeling that maybe things are getting too good? (I miss the drum machine!) Merchandise's music is increasingly anthemic (almost effortlessly so) and the crowd pressed up against the band sways back and forth ecstatically in a way that I haven't seen since Morrissey's Your Arsenal tour a couple of decades ago. Will they be swallowed whole by the entertainment industry borg? Is resistance futile? I don't know for sure, I'm hoping not. Their heads, and more importantly, their hearts are in the right place, so maybe the good guys will win for once.
Merchandise: http://merchandisetheband.wordpress.com ◼
---