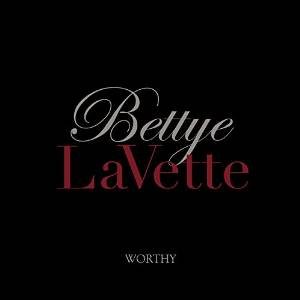 Bettye LaVette
Worthy
Cherry Hill Records
You might remember Bettye LaVette from her show-stopping version of The Who's "Love, Reign o'er Me" at the 2008 Kennedy Center Honors, or perhaps her down and dirty, blues drenched album made with the Drive By Truckers The Scene of the Crime, recorded at the Fame Studios in 2007. But if you haven't heard Bettye LaVette yet- ain't no time to wait. Her newest, Worthy is a masterful work of soulful art created by LaVette, producer Joe Henry and guitarist Doyle Bramhall II. Henry's production gives the award-winning singer room to breathe, and Bramhall simply plays the best guitar of his career.
The album starts with Dylan's "Unbelievable", from 1990's Under the Red Sky, and LaVette comes out of the gate funky and sassy. Where Dylan's vocals are a bit of an acquired taste, LaVette is in the top rung of soul singers–think Aretha– and makes the song her own. Bramhall's fills have a bit of Mick Taylor's Stones tone, gritty and melodic, a perfect foil for her supple voice.
Worthy is a grand union of singer and song. From "Wait" from Lennon and McCartney to Randall Bramblett's "Where a Life Goes", or Jagger/Richards lesser-known number "Complicated", every song sounds as if it was written specially for her to wail on. And wail she does, such as on "Just Between You and Me and the Wall, You're a Fool" (originally by the Amazing Rhythm Aces) where she begins carefully, laying back, only to testify, full-throated by the end. Amazing indeed.
By the time the record ends with the title cut, written by Beth Nielsen Chapman and Mary Gauthier, you are wrung out, emotionally spent, and you know you've been in the presence of a master. Bettye LaVette, Joe Henry and Doyle Bramhall II have given us an early entry for record of the year honors, and anyone who has an ounce of soul in their body needs this record. Mercy, mercy.
---