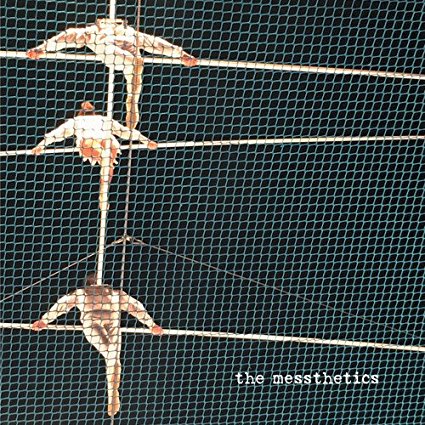 The Messthetics
S/T
Dischord
When constructing an instrumental trio, first consideration should go to the rhythm section. With a steady backbone holding things together, the guitarist or lead instrumentalist has a solid base to come back to after flights of fancy, and can be encouraged to stretch out without the whole thing devolving into an aural mess.
And if you're looking for a rhythm section for your hypothetical trio, you couldn't do much better than Brendan Canty and Joe Lally, the drummer and bassist from Fugazi. Add jazz guitarist Anthony Pirog to the band, and you have a trio that is experimental yet approachable.
The Messthetics are a post-rock trio benefitting from Canty and Lally's near-decade experience of playing together while Pirog can switch from driving monster riffs to delicate guitar passages, sometimes in the same song. Their self-titled album on Dischord recalls King Crimson or Trans Am, and displays a variety of moods and textures.
Opening track "Mythomania" could be from a late '70s Italian cop movie, with an ominous, driving bassline and claustrophobic guitar flourishes. The band can be gentle in "Once Upon a Time" or "Radiation Fog" or slowly building in "The Inner Ocean," or riff-heavy in songs like "Crowds and Power." Pirog's guitar brings to mind Sonny Sharrock or Nels Cline, and works well with Canty and Lally, with the band effectively creating atmosphere and emotion.
The Messthetics' nine songs on the self titled album create a compelling mix of improvisation and structure, displaying a cinematic scope and feel. Hopefully, this release is just a taste, and the Messthetics will continue to release more albums of emotion-packed post-rock.
---