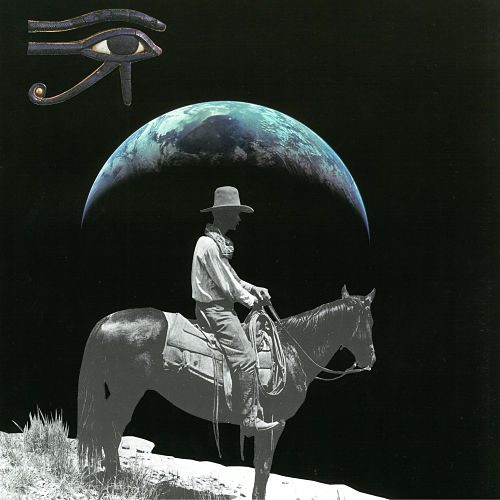 Green Leaf Rustlers
From Within Marin
Silver Arrow Records
Now understand, I ain't against old hippies getting high and rippin' on some tunes, in fact, I want to be one someday (soon!). And when the old hippies in question are Chris Robinson (Black Crowes, etc), legendary bassist Pete Sears (Hot Tuna, Jefferson Starship, Rod Stewart), the guitarist from The Mother Hips Greg Loiacono, guitarist/pedal steel player Barry Sless (David Nelson Band) and drummer John Molo (Phil Lesh Quintet) playing Gram Parsons and J.J. Cale covers, well, light me up.
Which, to be fair, is required to fully appreciate From Within Marin, drawn from the groups early 2019 shows in Marin, and recorded – "captured" – by the ears of the Grateful Dead, Betty Cantor Jackson. The result is a two lp featuring cosmic country songs from Parsons ("Big Mouth Blues"), Dylan with a relatively howling "Positively 4th Street" , Johnny Cash ("Folsom Prison"), and a go on J.J. Cale's epic "Ride Me High". You get the picture. In fact, to fans of the live music on archive.org, this set will sound familiar. Once you get immersed in the tributaries of the Dead, to the point to where you are commenting on moe shows, for example, you live and breath this stuff. These players obviously do – their touch is unmistakably Garcia-influenced, but with a decidedly Nashville elan to it. Robinson is, well, Chris Robinson. Love him or hate him, he sounds completely natural on this stuff, and the rest (particularly the steel of Sless) cast a funky, groovy vibe to the material. I imagine that a Green Leaf Rustlers show is a dancing, singing gathering of the tribes, just with a really rad house band.
Now, if stoned jams (expertly crafted as they are) leave you running for the door, steer clear of From Within Marin. But for us old hippies, sit down on the couch, fire up the vape, and enjoy. Your soundtrack has arrived.
---