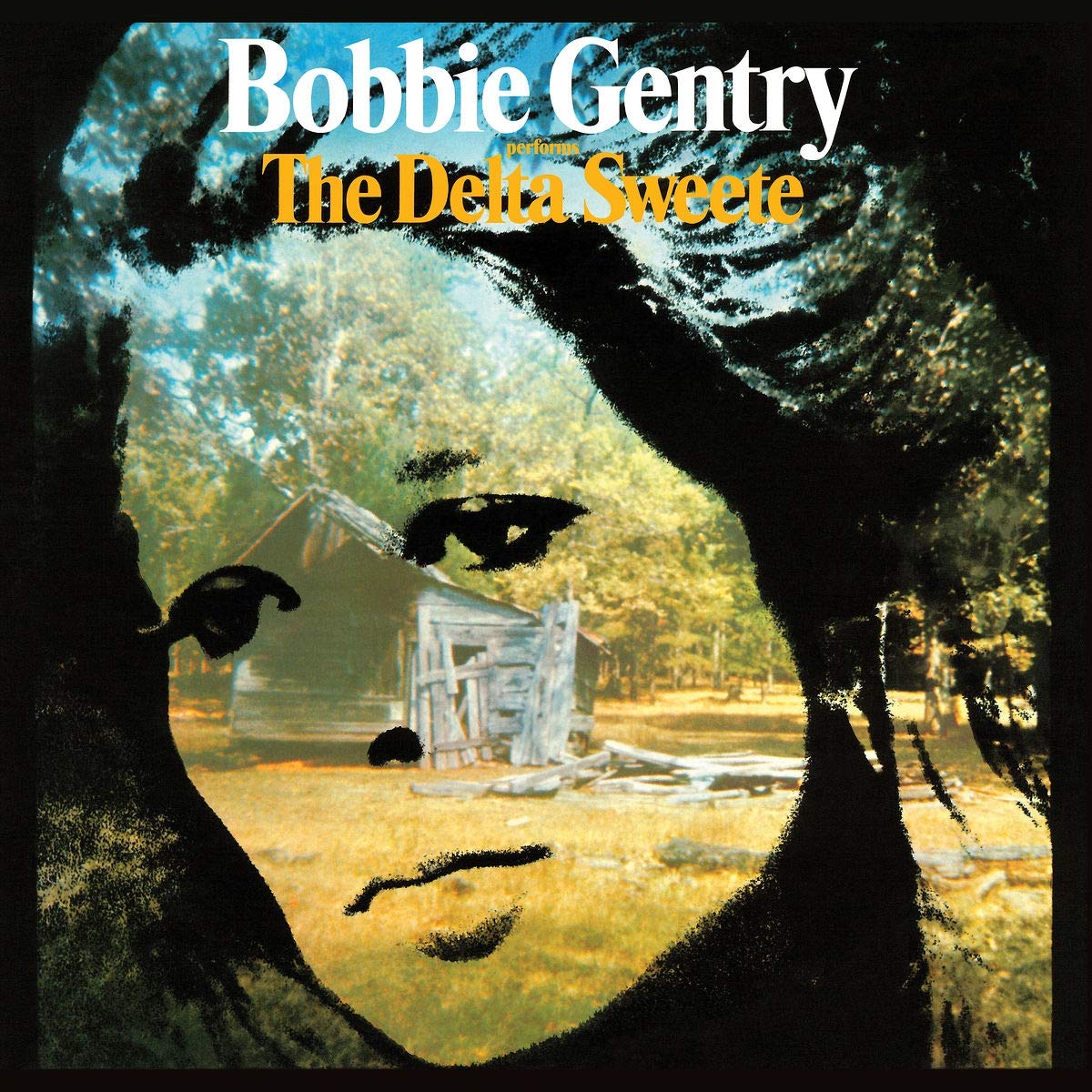 Bobbie Gentry
The Delta Sweete
UMC
If anyone recalls Bobbie Gentry – born Roberta Lee Streeter in Chickasaw County, Mississippi in 1942 – it's most likely due to the her AM radio mainstay "Ode to Billy Joe" from her first record. This compelling Southern noir classic spent 4 weeks at number 1 in the summer of 1967, the album of the same name bumped Sgt. Peppers off the top spot on the album chart, and the song spawned both a novel and a movie.
But Gentry's story is far more interesting than that one song. At a time in pop music where females were hired to sing other people's songs and look pretty, Gentry wrote and was more involved with her career and albums than was the norm. She was invited to host a BBC show in 1968, and ended up producing the 6 half-hour episodes that aired, unheard of for a female at the time.
1968 also saw the release of her second album, The Delta Sweete. A reflection of her growing up in Mississippi, it is her masterpiece. Just ask Mercury Rev, who released The Delta Sweete Revisited in 2019, featuring a plethora of female voices including Norah Jones, Margo Price, Hope Sandoval and Vashti Bunyan among others paying tribute to one of the 1960's greatest albums. Now archivist Andrew Batt has worked to reissue this landmark record in a remixed stereo 2 LP edition, and the result is stunning. The second LP features bonus tracks left off the original record, demos and alternate versions.
Beginning with "Okolona River Bottom Band", The Delta Sweete is pop, southern soul, blues and country mixed in a way few albums have been able to achieve. Her taste in covers is nearly flawless, from Jimmy Reed's "Big Boss Man", and when Bobbie sings the line "You ain't so big/you're just tall, that's all" it is withering. "Parchman Farm" and "Seventh Son" fit the albums concept to a tee, while only her version of Doug Kershaw's "Louisiana Man", although entertaining, doesn't seem to fit. From the ending cut on the first side "Sermon", to "Penduli Pendulum" and "Jessye' Lisabeth", this extraordinary record captures a time and place like few others from 1960s could do.
Bobbie Gentry went on to record with Glen Campbell and produce several more albums, including some that have never been released until Batt put together the mammoth 8 CD box set The Girl From Chickasaw County – The Complete Capitol Masters in 2018. But she hasn't produced any work since Patchwork in 1971, and supposedly lives in seclusion either outside Memphis or L.A., depending on who you believe. But no matter. Like Thomas Pynchon with Gravity's Rainbow or Salinger with Catcher in the Rye, Bobbie Gentry created a masterpiece, and this reissue will hopefully find new ears for it's timeless musical mood.
To learn more about Andrew Batt's work, and the legacy of Bobbie Gentry, go here: https://medium.com/@jeremylr/bobbie-gentrys-archivist-explores-colossal-girl-from-chickasaw-county-box-set-d54d316856fb.
---