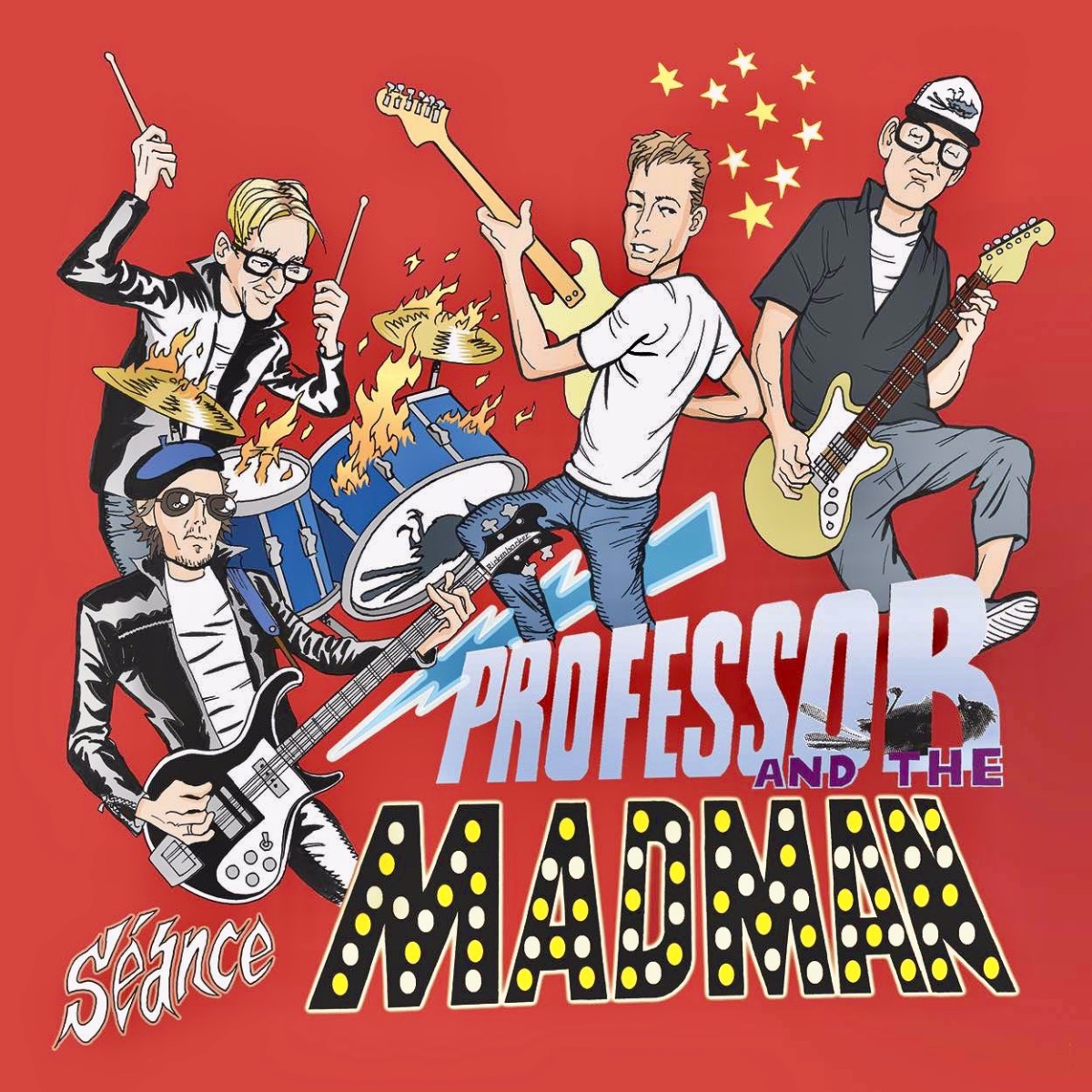 Professor and the Madman
Seance
Fullertone Records
Reviewers rely on signifiers and symbols more often than we should. You see a logo with incomprehensible scratchy logos and you start churning out synonyms for "brutal" before actually listening.
Likewise, when discovering Professor and the Madman's lineup consists of the Damned's Paul Gray and Rat Scabies and Sean Elliott and Alfie Agnew from D.I., and the cover has a cartoon of the band members mid-song, pre-listeners probably expect a cross of raucous early punk crossed with some Southern California melodic choruses.
What this pre-listener wouldn't expect at all, would be a concept album with hints of Nuggets-style British psychedelia along with solid power pop hooks.
Seance is meant to recall the great concept albums of the late '60s and '70s, and it certainly does, using a wide range of styles to create a comprehensive whole – a little prime Alice Cooper in "Two Tickets to the Afterlife" the whimsy of the Kinks in "The Council of Purgatory" and the pop hooks of Cheap Trick or Badfinger in "Real Me" or "A Child's Eyes."
These seemingly disparate styles work together as a whole – the Music for Pleasure/Strawberries style Damned guitar and bass work well here to integrate the songs into a collective work.
While those expecting a mashup of early Damned with Southern California skate punk might be disappointed, fans of the great concept albums of the rock era will be pleasantly surprised, as will fans of British psychedelia and Britpop.
---