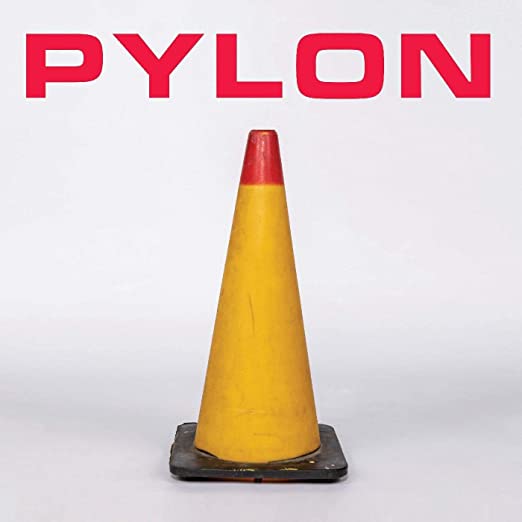 Pylon
Box
New West Records
It only takes a few spins of the Razz Tape – the recording made by Chris Rasmussen in Pylon's rehearsal space in the fall of 1979 – to understand that Pylon came out of the box fully assembled, ready to go. The band – guitarist Randy Bewley, drummer Curtis Crowe, Michael Lachowski on bass and vocalist Vanessa Briscoe Hay – were, even in a town as artful and singular as Athens was in those days, unique. In their sound you could hear glimpses of their influences – post-punk before it was a term, a bit of funk, but in the end, it was Pylon. The music was centered around Lachowski's sturdy basslines. Listening to these original records remastered for Box his brilliance sits front and center in the mix, completely unadorned, no walking bass lines, no slap of funk. It was a sound that propelled you to dance while the drums pounded, Bewley's guitar careened around the room, and striding over it all was Vanessa's shrieking, barely contained vocals – "We eat dub for breakfast!" – what the hell does that mean, and who cares? It works.
This box set consists of the bands two original albums – Gyrate from 1980 and Chomp from 1983, the first release of the Razz Tape as well as Extra, a collection of single releases, live cuts, and remixes. A lavish and loving hardbound tome…entitled Book, of course, is a beautiful work of art that captures the band's original run (they were only together 5 years to start) with interviews, unseen photos and reflections on the band from contemporaries such Gang of Four's Hugo Burnham and Jon King, Corin Tucker and Carrie Brownstein from Sleater-Kinney, Chris Stamey, who produced Chomp and many others.
I was attempting, during the early 1980s, to forge a career (or something) in music. I went to as many shows as possible in those days, when I wasn't working at a record store or as a roadie for local bands. Reading the history of the band in Book I was surprised to find out that they recorded a single – "Reptiles"/"No Clocks" – (included on Extra), at tiny Channel One studios, where my band had recorded our only two songs a year before. I say all this not to show any link between my journey and theirs, but only to show how things intersect.
I never got to see Pylon in Athens, and only a few times in Atlanta, but I recall seeing them at the 688 Club, which was punk/new wave ground zero in Atlanta. It was a tiny place, small stage with a pole stuck dead center in the middle, so that the vocal mics had to be set to one side. Ratty carpet ran the length of the room, and bleachers lined the walls. When Pylon played their in February of 1983, the room was way overbooked, and despite it being winter, hotter than hell. I forget who opened that night, but when Pylon came onstage, it was if an exposed electric cable had come to life, sending a current thru everyone present. The band almost seemed oblivious of the crowd, sending out waves of punchy, frenetic energy that within minutes had the crowd dancing in place, since it was so crowded you couldn't move anywhere but up and down. The bleachers were threatening to collapse due to people pogoing. It was delirious, dangerous and you felt transformed into something different – you weren't just somebody watching a band – you were one with the band. I've seen loads of concerts since then, but rarely have I ever experienced anything close to that Pylon show. Thankfully a track from the show – "3 X 3" is included on Extra, and I can relive, in some small fashion, that amazing night.
There has never been anyone like Pylon, and there never will be. They managed to not know what they were doing while at the same moment knowing exactly what to do. I feel fortunate to have witnessed them then, and thankful that Box exists. This set, like the band themselves, is a work of art. One that you can dance your ass off to. An essential capture of a moment in popular culture that has reverberated ever since.
---