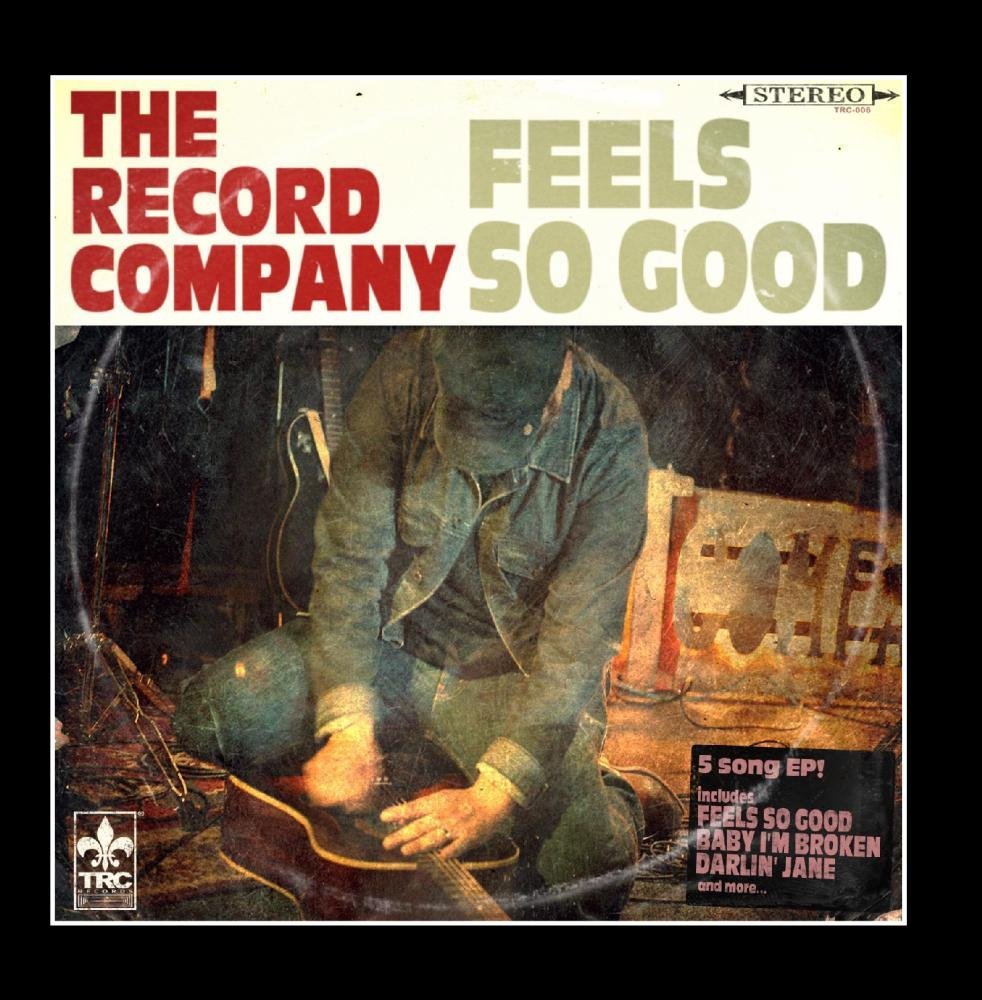 The Record Company
Feels So Good
TRC Records
There's something about a trio – ain't no fluff, no place to hide. The great ones (Cream, ZZ Top, et al) at their best create something that is more than the component parts, something magical. The Record Company isn't at that level – yet. But if this EP, Feels So Good, is any indication, they are well on their way.
Formed in 2011 in Los Angeles, the threesome- (Chris Vos, guitars, Alex Stiff on bass and drummer Marc Cazorla) has opened for such greats as B.B. King and Buddy Guy, and the title cut from the EP was used in the film Last Vegas from 2013. Their sound is a mixture of '60s blues rock- such as The Yardbirds or The Animals mixed with a throbbing undercurrent, a la Morphine on such cuts as "Darlin' Jane" or the tribal "Hard Day Coming Down". They don't waste a lick, no screaming guitar solos for hours, the song and the groove are king.
The Record Company offer up no-apologies blues rock, with strutting slide guitars and in your face bass, and are one of the best finds of recent years in a largely forgotten genre. If these guys are this good with only a few years under their collective belt, it boggles the mind what a little more time will do. Feels So Good rocks. Spin it between Tres Hombres and a John Lee Hooker record… The Record Company will fit right in. Essential listening!
-wd
---