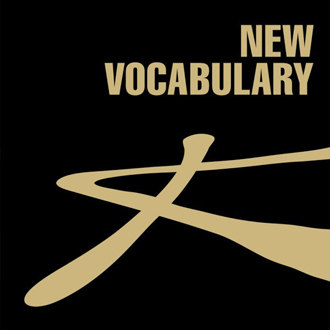 New Vocabulary
ST
System Dialing Records
You might have missed this- I know I almost did. And that would be shame, because this release marks the first new Ornette Coleman record in six years, since his Sound Grammar from 2007. This set, recorded in 2009, finds Coleman as a member of group, not the leader, along with trumpeter Jordan McLean of the Afro-funk band Antibalas, drummer Amir Ziv and on three cuts, pianist Adam Holzman. Although Coleman just turned 85 years old, he sounds as energetic and fierce as he did in the late 1950s where he mapped a new direction for music with "free jazz", which expanded the allowable directions new music could travel. For some it was unlistenable noise, but at its heart, and most prominently in the works of Coleman, was a devotion to melody. He is able to spin off such fluid, harmonic lines at the drop of a hat, using them as a starting point for his sonic adventures.
New Vocabulary finds Ornette amid electronics, creating a fresh pallet on which to work. And work he does. The first cut, "Baby Food", begins with some Aphex Twin-type loops, and after a moment here comes Ornette on alto sax, coaxing out a sly melody line, while McLean's trumpet hits some muted Davis-style answers in the background. Coleman references his work "Dancing in Your Head" from 1976, a common technique with him. "Sound Chemistry" begins with Holzman's piano atop some military tattoo's from Ziv, creating a delicious tension that Coleman exploits in his own unique way.
The rest of the record-12 cuts in all, all very short, jazz-wise- shows that while Ornette Coleman might not record much anymore, when he does it is, as always, vital, fresh and in a way, shocking. Anyone interested in the limits of jazz and free expression needs to pick up New Vocabulary and be prepared to be blown away by a true American genius, the legend that is Ornette Coleman. They truly don't make folks like him anymore, and we should treasure whatever he chooses to grace us with.
---