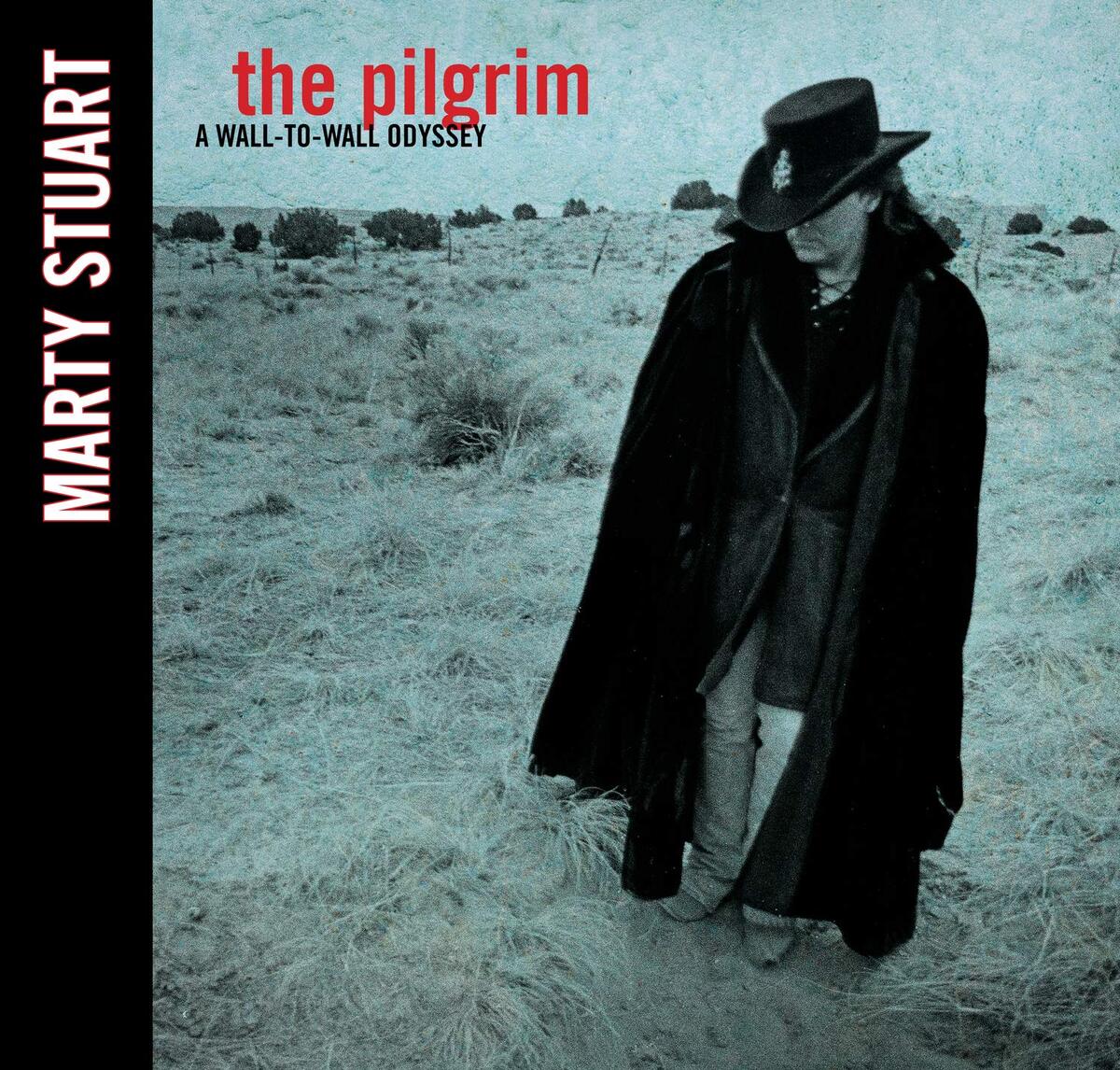 The Pilgrim: A Wall-To-Wall Odyssey
by Marty Stuart
BMG
Marty Stuart was a country music veteran when he released his 10th album, The Pilgrim in 1999. He had been playing music professionally since he was 12 – in fact, I saw him playing mandolin with Lester Flatt at my high school in the '70s when he was 15 or 16 years old. After Flatt he joined Johnny Cash's band before heading out solo, in the mid-'80s. Stuart was part of the rebirth of country music that saw him, Travis Tritt and Dwight Yoakam find success on the charts, but by the mid-'90s the bloom was off the rose so to speak, and Stuart needed something new.
The Pilgrim: A Wall-To-Wall Odyssey chronicles what that turned out to be. Largely ignored upon release, The Pilgrim has since become to be regarded as a masterpiece of pure country songwriting, with Stuart in the role of a man from his birthplace of Philadelphia, Mississippi. After Bill Monroe's death in 1996, Stuart started collecting his remembrances of the bluegrass legend, that over time became the title song. He gathered his road band, The Rock & Roll Cowboys and headed off to Memphis, where they recorded the song in Sam Phillips Sun Studios.
This lavish tome tracks the origin and birth of The Pilgrim, from the sessions that included Emmylou Harris, George Jones, Ralph Stanley, and Johnny Cash. The initial reaction to the record marked a turning point in Stuart's career, to the point he fired his band, his manager and struggled to find his place in an industry that had been his entire life. Today, with his band The Fabulous Superlatives, Stuart is a star, with best-selling albums and even a show on RFD-TV. But as he recounts, The Pilgrim holds a special place to him, as well as thousands of devoted listeners. As a concept album, it sits alongside Willie Nelson's The Red-Headed Stranger, both records being told from the viewpoint of a loner, out of step with the world. The book contains a CD of the album, with bonus tracks called A Traveler's Companion, featuring cuts left off the original release including more Emmylou, Ralph Stanley and Earl Scruggs. Listening to the record today shows the timeless beauty of the craft and passion Marty Stuart was able to summon, with songs such as "Hobo's Prayer", "The Observations of a Crow" and the title track echoing like few moments in country music. The journey Stuart took in his artistic life with The Pilgrim is compelling, and this book is an enjoyable, informative look at a classic.
---