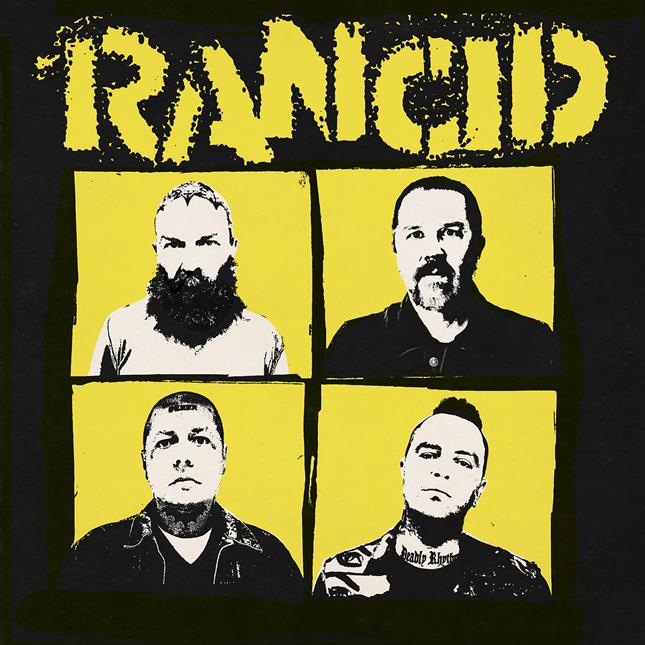 Rancid
Tomorrow Never Comes
Epitaph
From its emergence, the term "punk" was always derogatory. Shakespeare used it as a term for a female prostitute and there is the rumored male prison slang, but the common definition when associated with the music genre has been a worthless person, a criminal or hoodlum, or a novice. Punks owned this from the start. Reveling in the cultural identity of anger, disenfranchisement, rebellion, and novice (this is an understatement for some!) musician. It was, and is, a culture for, and of, youth. So, what happens when we are nearly 50 years removed from the genesis of the genre? And more importantly, what happens when life-long punks reach middle age?
Rancid's Tim Armstrong and Matt Freeman created the band on the dismantling of ska-punk icons Operation Ivy, in 1991, with Lars Frederiksen and Brendan Steineckert in Berkley, California. Everyone involved embraced the punk ethos and lifestyle early in life. No one has ever questioned Rancid's commitment to being punks, even when the band was commercially successful and relevant during the '90s, a time when signing to a major label (Epitaph may not quite fall into this category, due to its pedigree) could derail a band's dedicated fan base with accusations of "SELL OUTS!" Yet, Rancid kept their integrity as gritty street punks. That was 1995's …And Out Come the Wolves. It's now 28 years later, and Rancid are still one of the more vital bands in the genre. They outlasted many of their heroes and contemporaries. They are now punks with grey beards and heads that are clean shorn, not from shaving, but from male pattern baldness. They are much better musicians — a lifetime of being in a band, touring, writing songs will do that — but they have kept the essential anger, disenfranchisement, and rebellion intact. Rancid never mellowed out, and their newest release, Tomorrow Never Comes, is testament to their allegiance to the music and lifestyle.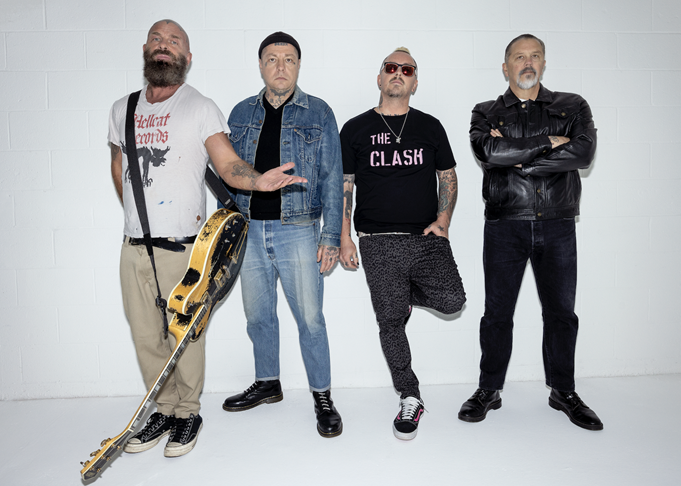 I love punk. In all its iterations. The Clash informed me. Misfits became an obsession. Fugazi made me seek out jazz records. Refused took that even further. Stiff Little Fingers, Anti-Nowhere League, Buzzcocks, Black Flag, Exploited, Sub-Humans, Minutemen, early Gang of Four, Joy Division, Husker Dü, and Wire … the list goes on for a long, long time. There's nothing quite like loud, angry, aggressive anarchy to motivate me. Metal can do this, but sometimes it's too noodley, too invested in the arc of a song. Punk just punches you in the earholes for a few minutes and walks away. It doesn't care. It just is.
Tomorrow Never Comes plays at an old-school blistering pace, covering 16 tracks in under 30 minutes. Songs are lean; all the fat has been trimmed to just the core of what Rancid wants to impress on the listener. The guitar chords are fast and abrasive with distortion. Vocal duties, shared by Armstrong and Fredrickson, are shoutalong anthems for breaking vocal cords. Matt Freeman always keeps Rancid a step above their fellow punks, with complex and dancing bass lines, drums anchoring every song in the pocket.
Rancid has never shied away from political lyrics, but much of the album seems to be tangentially political, often through the lens of immigrants or outcasts of the Barbary Coast. Some lyrics could even allude to piracy, as the anarchisms are abundant. The band is tight. The messaging is clear — life is hard, protect yourself from those that would do you harm at all costs — but with an acknowledgement that the life of a punk is often self-destructive by its very definition.
"Crooked people lie, reckless people die, Staying true to yourself 'til the end" from "Hellbound Train" is a tidy bit of what is at the core of Tomorrow Never Comes.
At a minute-26 seconds, "Hear Us Out" is a punk rallying cry for community: "You're unique like no other, Conduct your way to love one another, City's a beast, so let's take cover, For the concrete gets cold tonight, Hear us out, We've gotta stick together regardless, We've gotta do what we think is right." It's fascinating to see that elder statesman of a genre so ingrained in youth, still have something poignant to say.
The album cover is stark, but bold. Yellow, white, and black portraits of the band members that could be standins for mug shots, with the Rancid spray-painted graffiti logo in the same yellow. If you listen to just the music, have no context of the band, age wouldn't even enter the conversation. The vitality of what it means to be a punk in the 21st century is blatant. You can spare 30 minutes for Tomorrow Never Comes, because it's a rallying cry by one of the genre's best, that punk is indeed not dead.
---