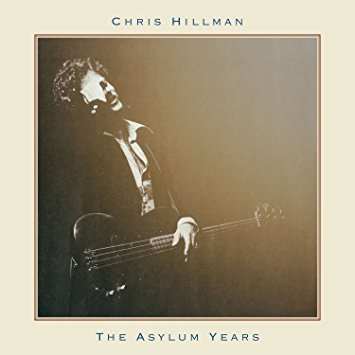 Chris Hillman
The Asylum Years
Omnivore Recordings
Chris Hillman, despite being one of the most pivotal musicians of his time, is a rather unsung hero. Just look at his resume. After his first band, the Scottsville Squirrel Barkers (which included future Eagles founder Bernie Leadon) he joined the bluegrass group Golden State Boys with Vern Gosdin. When that collapsed, Hillman was ready to give music up entirely and return to school at UCLA.
Until Roger McGuinn stepped in, and offered Hillman a slot in his new band…The Byrds. The rest, as they say, is history. Huge history. After contributing to the classic Sweethearts of the Rodeo, which laid the foundations of "country rock" and of course Gram Parsons, Hillman left the band after six records and joined Parsons in forming The Flying Burrito Brothers and recorded The Glided Palace of Sin in 1969. From the FBB he left and took up with Stephen Stills in Manassas, and by the '80s, formed Desert Rose Band.
In the mid to late '70s he released two solo records, collected here as The Asylum Years. The pair, 1976s Slippin' Away and Clear Sailin' from 1977, aren't the groundbreaking work he contributed to in the Byrds or with Parsons, but together, they show Hillman's path forward to his 1980s band, Desert Rose Band. Slippin' Away, recorded in Los Angeles with notables from Hillman's past efforts including Al Perkins and Rick Roberts from the FBB is a pretty standard '70s rock album. Smooth cuts such as "Step on Out" and the title cut are rather run of the mill, but moments such as "Take It On The Run" – a rowdy country-rocker that would have been a great lost Byrds cut, rise above. Clear Sailin', with Richard Marx on guitar (?), sounds a bit too L.A., despite songs such as Danny O'Keefe's "Quits", overall it comes off as Fleetwood Mac-lite, without that groups sense of emotional peril.
Still, having two works from a legendary country musician that before had been relatively hard to find is great news, and long-time fans will be delighted, and will enjoy along with his latest record, Bidin' My Time, produced by Tom Petty.
---