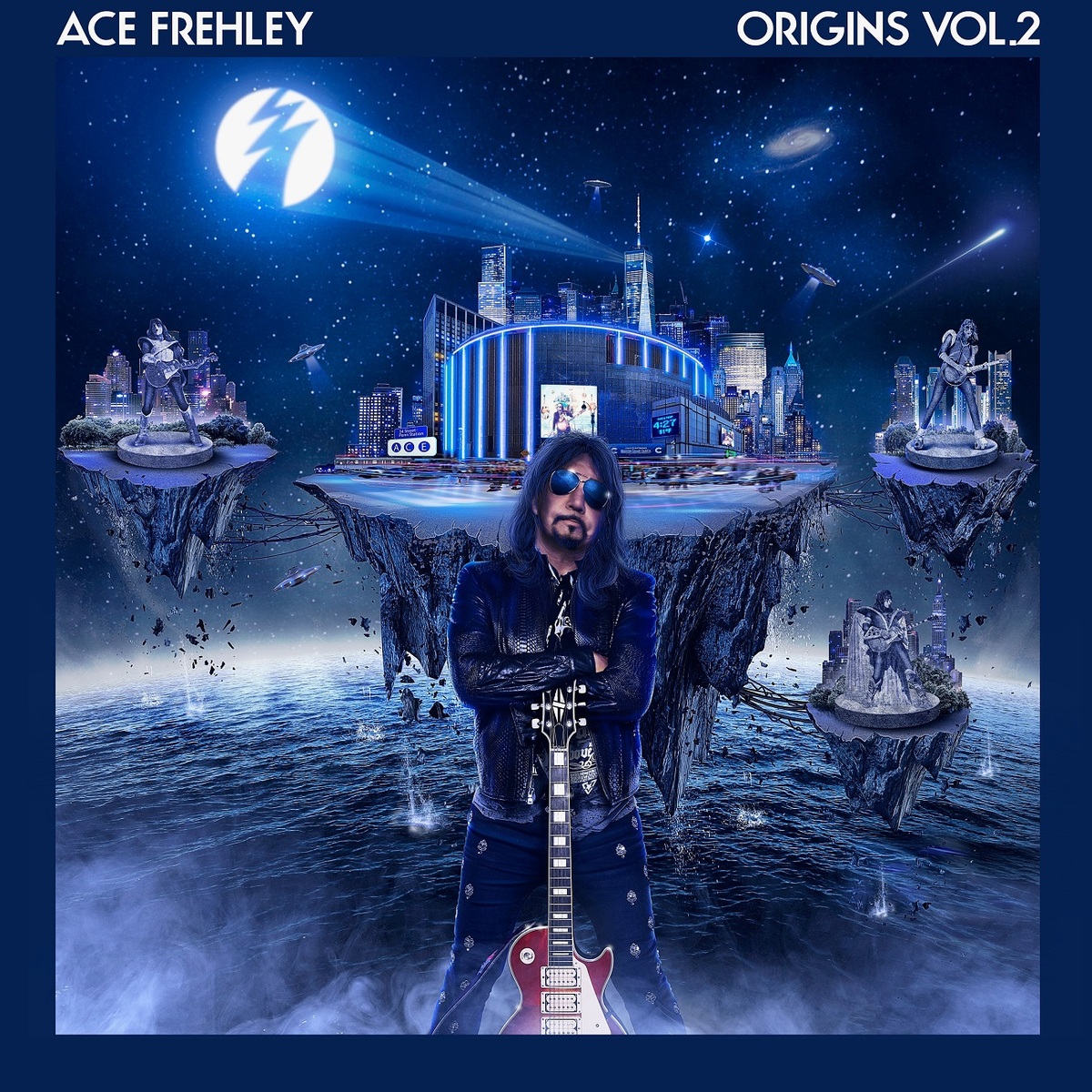 Ace Frehley
Origins, Vol. 2
Entertainment One (eOne)
In a decade that has seen digital streaming options decimate the traditional record business, co-founding KISS guitarist, Ace Frehley, has maintained "alien-like" industry notoriety, with all four of his new millennium album releases landing in the Billboard Top 30. But while the "Space Man's" impressive chart performances have remained consistent in recent years, not all of his efforts have possessed the musical muscle of his celebrated self-titled 1978 solo debut – a platinum-selling LP that birthed the Top 20 do-over of the Russ Ballard anthem, "New York Groove."
Oddly, despite his status as an iconic Rock and Roll Hall of Fame trailblazer, Frehley has cemented a solid rep for producing compelling covers – riveting remakes of rock classics from the likes of the Stones, ELO, The Sweet, Steve Miller and Eddie Money. Dedicated entirely to re-purposing "gently-loved" standards, Frehley's 2016 slab, Origins, Vol. 1 was his second-highest-charting solo set to date. And in 2020, he's returned to "New Release" bins with his latest covers collection, Origins, Vol. 2.
Boasting an arguably overall sexier track list than its predecessor, Origins, Vol. 2 lifts off with one of Frehley's all time strongest retreads – a blistering reboot of the Led Zeppelin staple, "Good Times Bad Times." Scoring off an assist from guitarist Jeremy Asbrock and drummer Matt Starr, this one owns nothin' but net and sets the stage perfectly for the ensuing 12-cut tour de force.
Equally massive, Frehley's raucous rendition of the lesser-known Mountain tune, "In My Life" resides among the record's shiniest highlights, along with the personalized revamped version of Deep Purple's "Space Truckin'" – a high-octane keeper that benefits enormously from the participation of keyboardist Rob Sabino.
Bursting with bone-crushing riffage courtesy of golden go-to guitar god, John 5, Frehley's take on the oft-covered early-era Beatles gem, "I'm Down," stands nose-to-nose with some of the song's most compelling incarnations, including those from Aerosmith and Heart. No small feat, to be sure.
The cast of contributing kingpins reads like the roll call at a Creem magazine reunion photo shoot. Heavy metal hottie, Lita Ford, dials up a dynamite vocal performance on the timeless Stones' treasure, "Jumpin' Jack Flash," while Cheap Trick frontman, Robin Zander, earns an MVP nomination for his blistering vocal on the show-stopping Humble Pie delight, "30 Days in the Hole." Even fellow former KISS guitarist, Bruce Kulick, drops by the "shoot" to spread a smidge of sonic inspiration across the much-loved Jimi Hendrix hymn, "Manic Depression." Frehley also succeeds in covering himself with a faithful, yet fresh-feeling recreation of the 1975 KISS classic, "She."
In sum, Origins, Vol. 2 finds Frehley at the top of his game. His guitar playing is as crisp and crunchy as ever. Vocally, he's smack dab in the pocket and the songs sizzle from start to finish. Whether intentional or not, the September 18th street date happens to line up with the 42nd anniversary release date of Frehley's solo debut. While Origins, Vol. 2 might not satisfy in that same circa '78 fashion, it definitely delivers – in spades.
---